Trees Need Help? Hire a Pro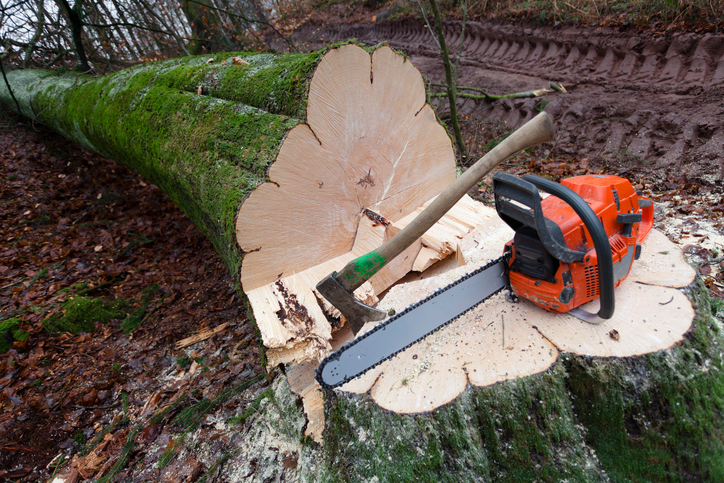 Aside from the obvious risk to your personal safety, tackling tree work on your own can also be harmful to your tree. Whether it's pruning, having branches removed or taking down the tree entirely, hiring a professional is the way to go.
**(never a good idea to plant trees too close to the main structure for 2 big reasons: 1) it could affect the foundation of your home and 2) a good way for rodents to find your attic. If you trees needs help read below).
Professional tree-care companies are aware of what can harm the tree – such as using spikes for climbing – and come equipped with proper equipment, like ropes and climbing harnesses or aerial lift devices or cranes, if accessible. This, coupled with their training and experience, contributes to the future health of the tree. Here are some tips from the Tree Care Industry Association for finding the right professional:
Good References:
Ask for references and check on the quality of the tree company's work. Don't be rushed by a bargain and don't pay in advance.
Proof of Insurance:
Ask for current certificates of liability and workers' compensation insurance, if applicable. Be aware that if the tree-care company you hire doesn't have insurance or is not a legal company, you could be held responsible as a contractor.
Solid Reputation:
Verify professional affiliations the company might have, such as memberships in business and/or professional organizations such as the Tree Care Industry Association.
Up-to-Date Knowledge:
Ask if they follow American National Standards Institute (ANSI) standards. A professional arborist will be aware of the current safety, pruning, fertilizing and cabling standards.
Contract:
Insist on a signed contract as to cost, dates when work is to be performed, and exactly what is to be done. Insist that climbing spikes are used only if the tree is to be cut down.
Taking care of your tree needs professionally will ensure safety for all involved…most of all, your tree!
I hope you found these tips useful. Contact me at 954-914-8056 for more helpful home advice and Fort Lauderdale real estate information.
Source: Tree Care Industry Association
Reprinted with permission from RISMedia. ©2017. All rights reserved.
PropertyPress IDX Slider Widget
PropertyPress IDX Search Widget
[mortgage mortgage_term="30″]