Tips for Finding the Perfect Vacation Home
By Maria Patterson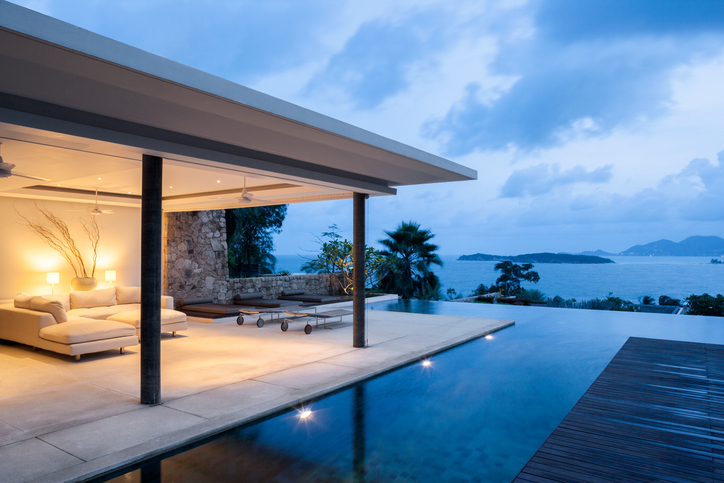 For many, a small, pricey hotel room is no way to vacation. Many would prefer instead the space and creature comforts of a home away from home.
Renting a home, however, is not like booking a hotel.  Hotels come with a lot of predictability in terms of size, location and amenities. With a vacation home, however, you're leaving a bit to chance. Follow these tips from the travel experts at Frommers to eliminate as many surprises as possible when booking a vacation home:
Really know what you want. Figure out your priorities, says Frommers. Maybe a full kitchen is a must for you or maybe you need to be right on the beach. Make your decision based on your biggest priorities and save money by sacrificing factors that aren't as important to you.
"Authenticate" the property. Don't just rely on one site. When you've found a home you think is "the one" do your due diligence and check it out on other sites, social media and through customer reviews.
Check out the owner. Do some research and find out who you're renting the property from. Are they new to the vacation rental experience or have they been at it a while? Connect with them on social media to get a sense of who they are and what others have to say about them. You want to make sure you're renting from a reliable source.
Corral your group. If you're traveling with a group of extended family and friends, establish the ground rules up front. Find out what everyone's priorities and needs are, including what they're willing to spend. If your group is too large or too diverse personality-wise, you may be better off getting separate condos in the same development to give everyone a little breathing room and avoid conflict.
Find out what comes with the home. Do you need to bring your own sheets? How about beach chairs or grilling tools? If such details aren't readily available on the rental site, correspond with the owner. This will save you the time and expense of having to run out and buy supplies when you arrive.
Know your contract. Every vacation rental owner has different rules, especially when it comes to cleaning and repairs. Do a walk-through when you arrive and contact the owner immediately if anything appears broken or damaged.
Remain flexible. Remember, a home is not a hotel. There is no room service, housekeeping or maintenance to call when a need arises, so be ready to troubleshoot and roll with the punches.
With a little bit of extra research, you can spread out and enjoy the space, privacy and flexibility of a vacation rental.
I hope you found these tips useful. Contact me at 954-914-8056 for more helpful home advice and real estate information in Hollywood Beach, Florida and Fort Lauderdale and Broward County. One of our specialties are Vacation Homes.
Reprinted with permission from RISMedia. ©2017. All rights reserved.
PropertyPress IDX Slider Widget
[wnt_list keyid="1″ title="Hollywood Beach Condos For Sale" maptype="map_only" ownertype="all" paginated="false" sortoptions="false" maxresults="50″ search_mode="form" primarysearchtype="active" searchtype="zip" state="FL" condo_townhouse="y" min_price="190000″ max_price="1000000000″ listing_status="Active" zip_code="33019″ min_bedrooms="2″ min_bathrooms="2″ waterfront="Y" /]
PropertyPress IDX Search Widget
[mortgage interest_rate="4″ mortgage_term="30″]