Saving One Thousand Bucks in 6 Steps
By Barbara Pronin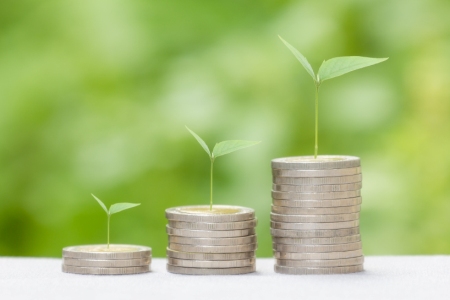 Whether you're new to the working world or have been employed without a budget, the first $1,000 you save may be the most important money you ever sock away. It's the cushion you need against unexpected expenses, and the cornerstone for building a savings habit. From The Motley Fool come six simple steps to get there:
"Snowball" Your Debt – Attack your debt with gusto, paying as much as you can on your highest interest credit cards, moving on to the next-highest as you go. As your debt decreases, you will naturally have more cash to stow away.
Renegotiate Rates – Most credit card providers will lower your rate if you ask (and have a good payment record). If one provider won't lower your rate, move the balance to a lower-cost provider.
Cut Spending on Stuff You Won't Miss – Whether it's a gym membership you aren't using, a magazine or cable TV subscription or more cell phone data than you need, rein in what you're spending each month and redirect that cash to savings.
Find Lower-Cost Alternatives – Fast food coffee can taste as good as high-priced options, and you may decide to brown-bag your lunch four days a week and eat out only on Fridays. Look for savings pathways you can live with.
Sell Stuff You Don't Use – Try Craigslist, eBay, or an old-fashioned garage sale to sell the stuff you no longer want. Use the cash to speed up your debt snowball, or stash it away in the bank.
Work a Little More – Put in overtime. Take on an extra shift. Find a part-time second job, or use your talent to create and sell your goods or services online or at local craft fairs. Working more leaves less time to spend, and the extra income will help you build that first nest egg of $1,000.
Reprinted with permission from RISMedia. ©2016. All rights reserved.
PropertyPress IDX Slider Widget
[mortgage mortgage_term="30″]
[wnt_list keyid="1″ title="Homes for Sale in Oakland Park, Fl" maptype="map_only" ownertype="all" paginated="false" sortoptions="false" maxresults="50″ search_mode="form" primarysearchtype="active" searchtype="city" state="FL" single_family="y" condo_townhouse="y" min_price="150000″ max_price="1000000000″ listing_status="Active" city="Oakland Park" /]
PropertyPress IDX Search Widget