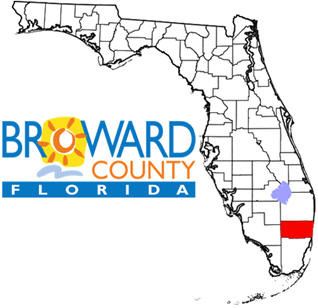 Real Estate Transactions | Follow The Money To Broward County
In a recent article in The Real Deal, the Florida edition, it was noted that the residential housing construction boom is reaching us in Broward County. Of course, we residents of the area all know of this fact.  We are all aware that residential real estate transactions that  are on the rise. Any drive along A1A reveals the construction taking place in Broward County.  
In this series of blog articles, I will highlight the real estate transactions and events happening in our neck of the woods. It is crucial, to "follow the money" especially if you plan on adding to your real estate portfolio or commence accumulating real estate holdings.
The money is coming to us in Broward County.
Invitation Homes, a Texas-based company that operates an extensive portfolio of rental properties just mortgaged its Broward holdings to the tune of $48 million.  I will watch this company as my guess is they will reinvest in real estate in our area.
Only this past week, Ocean Land Investments completed the first of its six condo projects in the area. The project, AquaVita Las Olas is located on Hendricks Isle in the Las Olas Isles neighborhood.  Currently, there is one unit on offering at a price of $2million, other real estate transactions will certainly take place over the next few months.
A local developer, Macken Companies, has just broken ground on one of its luxury townhome project in Fort Lauderdale. This site is located in the Colee Hammock area. The second project will be situated in the Dolphin Isles neighborhood.
Earlier this month a complex with 120 units was sold in Lauderhill. The ticket price: $8.4 million. Broward County property records reveal the last sale of this property took place in 2001 for just shy of $2.3 million.
Real estate transactions in Broward County are on the move again. If you are considering a real estate investment, my suggestion is to follow the money here to Broward County.
PropertyPress IDX Slider Widget
[wnt_list keyid="1″ title="View Homes around Fort Lauderdale" maptype="disabled" ownertype="all" paginated="true" sortoptions="true" maxresults="10″ search_mode="form" primarysearchtype="active" searchtype="city" state="FL" min_price="390000″ max_price="1000000000″ listing_status="Active" county="Broward" city="Fort Lauderdale,Lauderdale Isles,Lazy Lake,Oakland Park,Pompano Beach,Sea Ranch Lakes,Wilton Manors" single_family="y" min_bedrooms="3″ min_bathrooms="2″ waterfront="Y" /]
PropertyPress IDX Search Widget
[mortgage mortgage_term="30″]