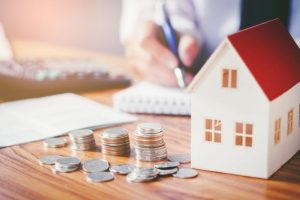 How to Save Big on Mortgage Costs
While a myriad of expenses go into buying and owning a home, the biggest nut for most is the mortgage payment. Here are five great tips from Bankrate for reducing mortgage costs—both before and after you purchase a home.
First, get pre-approved for your mortgage, not just pre-qualified. Preapproval involves the lender doing their due diligence by pulling your credit report, verifying your income and taking other steps to determine your maximum loan amount. For a preapproval, the lender also commits to making the loan if you buy the home within a set amount of time. The lender doesn't review your information for a prequalification and, therefore, there's no guarantee the loan will be approved.
If you're looking to buy a newly built home, ask about builder incentives, such as discounted upgrades or reduced closing costs when you use an affiliated lender. According to Bankrate, instead of cutting the price of a new home, the homebuilder will sometimes offer thousands of dollars in discounts as an incentive to use the builder's preferred lender and settlement company.
Use the Loan Estimate, a three-page document you get after you apply for a mortgage, to compare loan offers. Specific information you should look for includes: estimated monthly payment; interest rate; estimated closing costs; how much you'll need at closing.
Pay discount points to buy down the rate if you have cash available and want to lower your monthly payments. In exchange for more money upfront, lenders are often willing to reduce the interest rate, thereby reducing your monthly mortgage payment. According to Bankrate, a payment of 1 percent of the loan amount is called 1 point—and will usually decrease the mortgage rate by a quarter of a percentage point.
Negotiate fees to reduce closing costs. While some fees are charged by third parties, such as title companies, some lenders may be willing to negotiate their origination fees. Applying with competing lenders will give you some negotiating power, as well as the ability to do some comparison shopping with third-party fees. Be sure to shop around on home inspections and home insurance, too.
Source: Bankrate.com
If you need more real estate information n Fort Lauderdale or any area in Broward County, feel free to contact me at 954-924-8056.
Reprinted with permission from RISMedia. ©2018. All rights reserved.
PropertyPress IDX Slider Widget
PropertyPress IDX Grid Widget