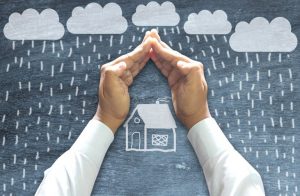 How to Prepare Your Home for the Worst

No one likes to think of disaster striking their home; however, preparing for an emergency—be it a flood or an earthquake—can be the make-or-break factor for protecting your property should disaster hit. A storm can cause electrical outages, flooding, and water damage to your home itself, as well as your systems and belongings. To help, Gold Medal Service offers homeowners several ways to be prepared to weather a storm or severe weather conditions:
Waterproofing – Being below ground level, basements are most susceptible to water issues. Pump systems, waterproof sprays and interior drainage systems are all examples of ways to help you prepare for the next emergency.
Generator installation and inspection – Power outages are more than an inconvenience—they represent a real safety issue for your family. A backup generator can provide power for the home in case disaster strikes. Professional installation and periodic inspections will ensure that your home has power even when the lights go out.
Heating and vent inspection – Make sure the flues and vents throughout your heating systems are clean and clear of debris. Blocked vents can cause a dangerous carbon monoxide build-up in your home. If you are unsure how to check these, a professional inspection is quick and inexpensive, and will eliminate concern.
Alarm installation and inspection – Carbon monoxide detectors and smoke alarms are a must—they save lives. It is always critical to ensure the alarms in your home are properly installed, inspected, and have fresh batteries in order to provide the required protection.
Being prepared goes beyond having your home's systems ready. Some emergency preparedness tips for the family are:
·       Have a plan in place to ensure your family has water, flashlights, extra food, and a few other necessities.
·       Something as simple as a solar charger for a cell phone can be a lifesaver, allowing you to receive much needed information.
·       A battery-powered radio is also a good backup way to stay informed.
·       Know your city's emergency shelters.
·       Review your insurance policies for adequate coverage.
·       Practice what your family will do in the event of an emergency.
Source: Gold Medal Service
Reprinted with permission from RISMedia. ©2017. All rights reserved.
PropertyPress IDX Slider Widget
PropertyPress IDX Search Widget
[wnt_list keyid="1″ title="View Home in Fort Lauderdale" maptype="map_only" ownertype="all" paginated="false" sortoptions="false" maxresults="50″ search_mode="form" primarysearchtype="active" searchtype="city" state="FL" min_price="390000″ max_price="1000000000″ listing_status="Active" county="Broward" city="Fort Lauderdale,Lauderdale Isles,Lazy Lake,Oakland Park,Pompano Beach,Sea Ranch Lakes,Wilton Manors" single_family="y" min_bedrooms="3″ min_bathrooms="2″ waterfront="Y" /]