Galt Ocean Mile Fort Lauderdale  
For those unfamiliar with Fort Lauderdale, the Galt Ocean Mile runs parallel with the Atlantic Ocean. There are many elegant condominiums dotted along this beach area. One of the many splendid features of this neighborhood is its proximity to downtown Fort Lauderdale, Hollywood International Airport and major highways that run the length of the state.
Presently we have two condominiums for sale at this location. The addresses are as follows:
4250 Galt Ocean Drive Unit- 7G
3430 Galt Ocean Drive Unit-1110
Let me show you around this two homes, first on the list 4250 Galt Ocean Drive- Unit 7G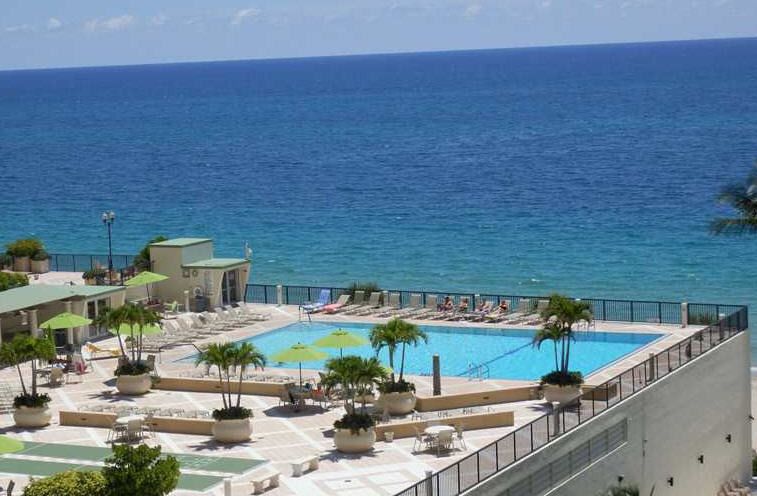 Yes that is the mighty Atlantic Ocean – Water temperature 83F/28C
This oceanfront home offers 1 bedroom and 1 full bathroom and includes 1,005 square feet of living space. The floors are ceramic tiles: the bathroom includes a jacuzzi tub and separate shower stall. The building has been completely renovated with a magnificent inviting entrance lobby and direct access to the beach Additional features of the building includes a doorman, security card entrances and a guard station. There are two much sought after deeded parking spaces.  This elegant home is priced at $219,500.
The one bedroom and one and a half bathroom home located at 3430 Galt Ocean Drive- Unit 1110 offers the desirable southeastern exposure.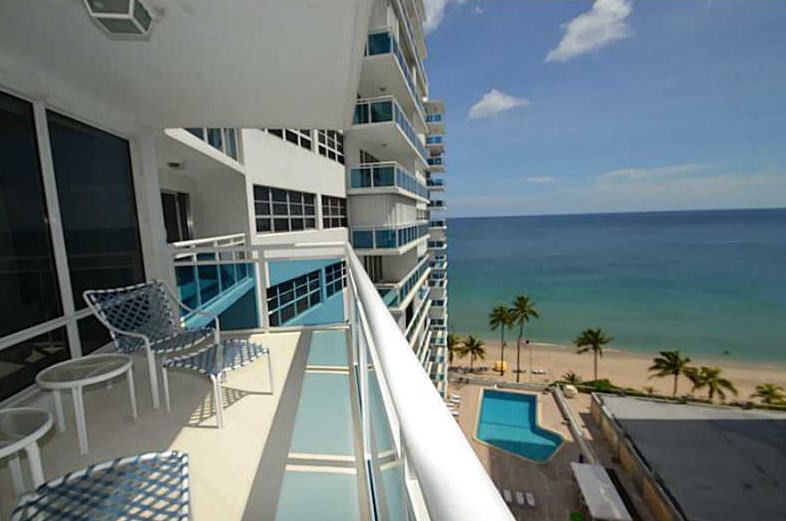 Dine al fresco at 3150 Galt Ocean Drive- Unit 1110
This home has been completely renovated and includes numerous designer finishes.  As you can see below the kitchen includes top of the line appliances.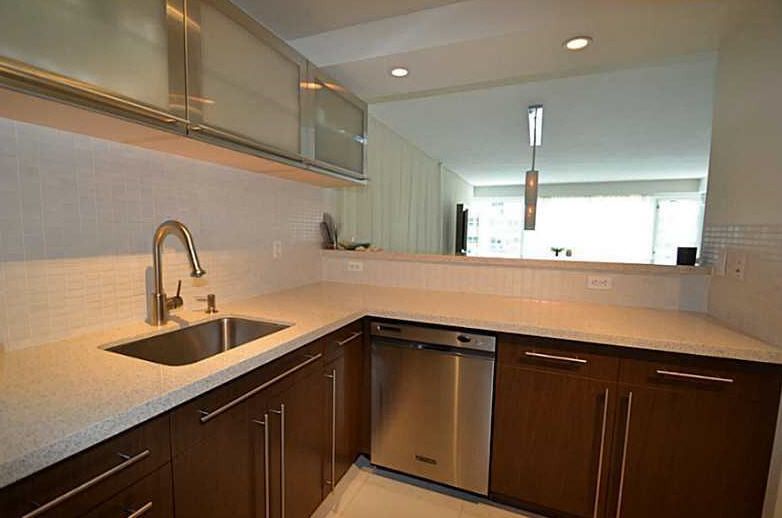 This 1,115 square foot home includes both a washer and dryer in the unit.  An exoctic oceanfront home, with beach access, is listed at  $349,900.
Kathleen and I welcome the opportunity to show you these lovely homes. We can be contacted at 954.914.8056
[mortgage mortgage_term="30″]
PropertyPress IDX Slider Widget
PropertyPress IDX Search Widget
[wnt_list keyid="1″ title="Galt Ocean Mile Fort Lauderdale" maptype="disabled" ownertype="all" paginated="true" sortoptions="true" maxresults="10″ search_mode="form" primarysearchtype="active" searchtype="zip" state="FL" min_price="100000″ max_price="1000000000″ listing_status="Active" address="galt ocean" condo_townhouse="y" /]