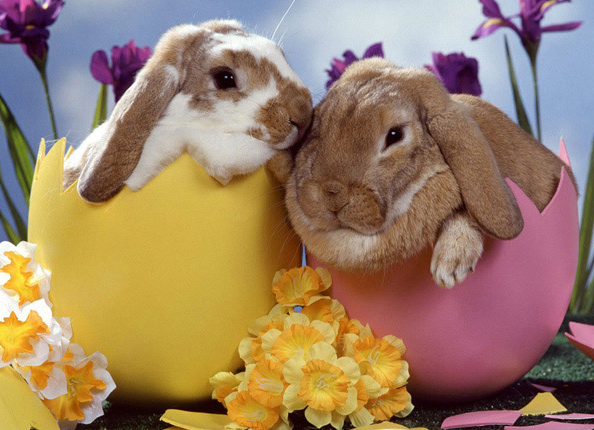 Events in Fort Lauderdale | Easter 2016
As the seasons change, we look forward to the Christian holiday of Easter. Yes, it is early this year, and Kathleen and I look forward to the weekend with the weather in the low 80's and the sun bright in our sky. So as usual, I set out this time of the week in search of events in Fort Lauderdale for this coming Easter weekend.
Here is what I have found…
Shooters Waterfront in Fort Lauderdale is hosting her annual Easter Egg hunt for adults. And no, the festival holiday ornaments are not any typical ole egg. Here is how this works. Five hundred Easter eggs will be stashed away around the premise located at 333 NE 32nd Avenue in Fort Lauderdale.Tucked inside each of these plastic trinkets is a notecard offering a wide favorite of treasures, including free drinks and discounts on a wide selection of wines, spirits, and cocktails.
Many local restaurants in the area are hosting their own special events in Fort Lauderdale including the following:
McCoy's Oceanfront are offering an Easter Buffet from the hours of 11 am- 4 PM.
Louie Bossi's Ristorante Bar & Pizzeria has the classic Easter brunch and unlimited Bellinis on offer.
Grille 401, also located on East Las Olas Blvd, is offering an Easter celebration of gourmet foods and bottomless mimosas.
And also for the children…
Thursday's Fort Lauderdale, based on East Las Olas Blvd is offering a traditional Easter Brunch and face painting plus giveaways to all younger patrons.
Heading south to Hollywood Beach the Margaritaville Hollywood Beach Resort is honoring the day with a traditional egg hunt. How traditional that could be as this nearly opened hotel on Hollywood Beach offers a magnificent view of the Atlantic Ocean.The activities commence at 9:30 and run for one hour. Easter Brunch is available at that time.
I hope my selection of events in Fort Lauderdale sparks some interest in your celebrations this weekend. By all means comment below if you have attended any of my above selections.
We wish you all a Happy and Safe Easter 2016.
PropertyPress IDX Slider Widget
PropertyPress IDX Search Widget
PropertyPress IDX Grid Widget
[mortgage mortgage_term="30″]