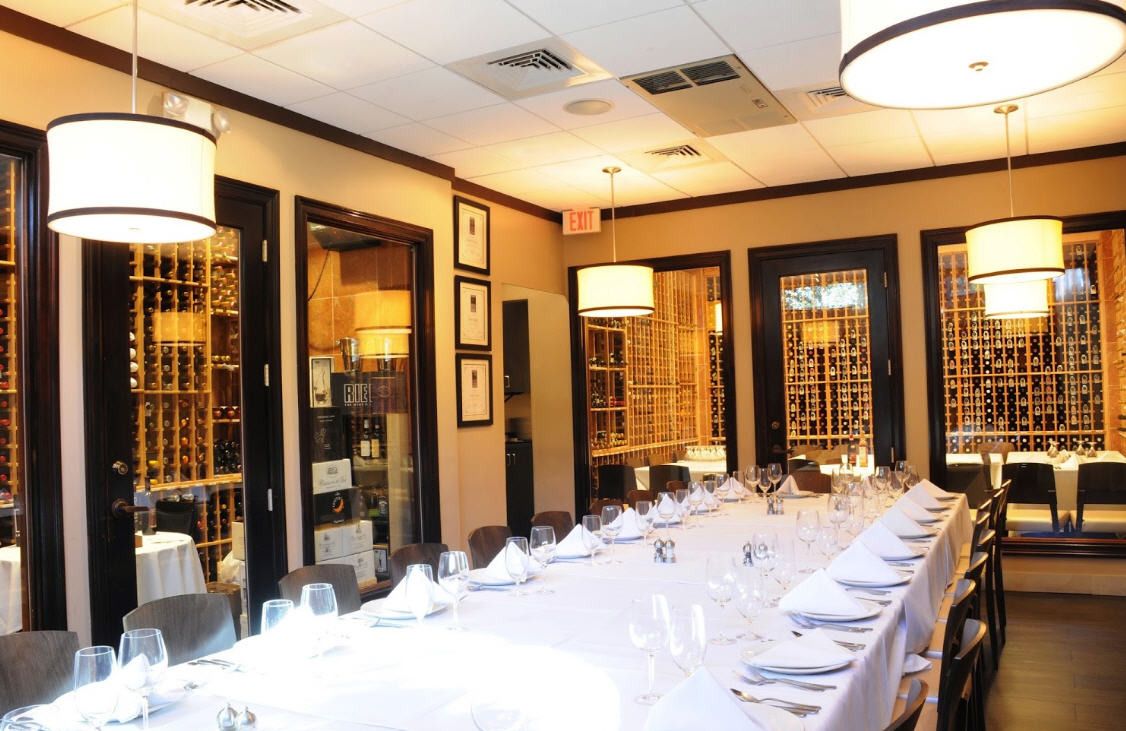 Events In Fort Lauderdale | Culinary Delights
The upcoming weather this weekend is forecast to be a mixture of scattered thunderstorms and rains on both Saturday and Sunday.  So with that in mind, I am heading indoors for my selection of events in Fort Lauderdale. All events this weekend will  be culinary based.
In short, I will review several local restaurants worth a visit.
First on my list:
Johnny V. This eating house is located in the heart of Fort Lauderdale at 625 East Las Olas Blvd. The restaurant serves Caribbean delicacies and American cuisine. Sunday brunch is served at this eatery and includes:
Smoked Tomato Soup

Tuna "Poke"

Hand Made Truffle French Fries (YES)

Breakfast Burritos
And …Captain Crunch Crusted Fried Chicken Breast and Waffles (decadent), Aged Cheddar, Potato and Tomato Fritters and of course many more mouth watering dishes.
I had the pleasure of dining in this restaurant recently. The Wild Mushroom Pancake "Short Stack" was simply divine. Upon crossing my lips this feast melted in my mouth. The ingredients include Roasted Portobello mushrooms, balsamic syrup and drenched in sun-dried tomato butter. Let me catch my breath…
This meal was not any ole grub but THE event in Fort Lauderdale!
Another Zagat rated restaurant can be found at 3300 North Ocean Blvd. The Greek Island Taverna offers, oddly enough offers the flavors of the Mediterranean including: Skis-kebobs, Lamb (their claim to fame in my humble opinion) and Veal chops, traditional Moussaka, Gyros and my all time favorite, Dolmathakia.
The Greek Island Taverna's baked shrimp with it's secret sauce is perfection on a plate.
Simply the best Italian cuisine can be found at Casa D'Angelo Ristorante located at 1201 N. Federal Highway. Let me first make this bold statement: the atmosphere is sheer elegance.Casa D'Angelo Ristorante is chic beyond words.
Old world recipes include the antipasti Pasta Fagioli, Carpaccio of Beef, salads and  pastas. Linguine Ostinato is my absolutely number one must eat . This pasta dish gathers together shrimp, white wine, garlic, fresh tomatoes and arugula. It creates, well…memories for years.
The restaurant offers wood burning grill and oven cooked specialties. 
So that is both Saturday and Sunday sorted out for you. Now all that is required is a quiet lazy day in front of the television or a good book on the couch.
PropertyPress IDX Slider Widget
PropertyPress IDX Grid Widget
[mortgage mortgage_term="30″]
PropertyPress IDX Search Widget