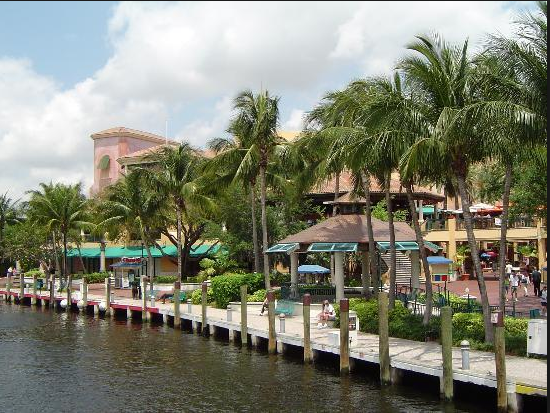 Event in Fort Lauderdale | Riverwalk
Monday to most commences the start of the week*. Tuesday rolls along, and you are starting to get into the groove of your employment but by Wednesday, "Hump Day"  many are counting the days and dare I say hours till the final whistle blowing on Friday afternoon. Here is an event in Fort Lauderdale that will make the transition from watching the clock  to  Friday afternoon a bit easier.
Welcome to Riverwalk "Noon Tunes".
This free event is offered every Wednesday from the hours of noon till two in the afternoon. Your adventure takes place at Huizenga Plaza located at 32 East Las Olas Blvd in downtown Fort Lauderdale.
Here is what is on offer:
Each week free outdoor music is presented.  On Wednesday, March 30, the City presents " The Flyers" a local rock and roll group.
Celebrate your lunch break with your custom made bagged lunch or enjoy food delights from local restaurants that have set up kiosks along the New River and Riverwalk.
If you are rushed for time, the Riverwalk Water Trolley is FREE  and takes you to the event. Rack the tracker with this app.
If you are looking for another event in Fort Lauderdale, The Riverwalk Arts & Entertainment District in Fort Lauderdale is home to the following::
Fort Lauderdale Historical Society

NSU Art Museum

Bonnet House Museum and Gardens

Florida Grand Opera

Broward Center for the Performing Arts

Historic Stranahan House Museum
Riverwalk Fort Lauderdale is located in Himmarshee Village, a quaint and peaceful area of the town started in the late 1960's and early 1970"s. Today is a hive of activity with gourmet restaurants and bars. Obviously because of our weather, most of these locals present their offerings outdoors.
The above-mentioned event in Fort Lauderdale is the last in the series so RUN, do not walk to Riverwalk and leave a comment in the box below if you spend your Wednesday lunch by the New River and at Riverwalk.
*I say most because working as a Realtor® our weeks are quite different from the rest of the world
PropertyPress IDX Slider Widget
PropertyPress IDX Search Widget
PropertyPress IDX Grid Widget