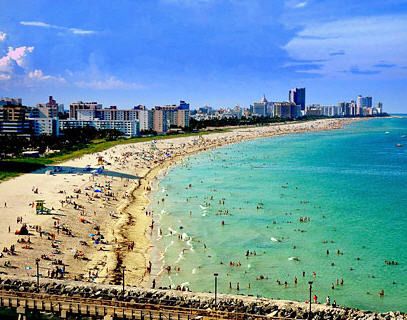 Beaches In Broward County
No doubt about it, it is hotter than ding dong outside, especially for this time of year. While friends and family in the north prepare for the onslaught of winter (a.k.a- snow, ice and dark days) we here in the Sunshine State bask in the sunshine and the "cooler" breezes that drift off the Atlantic ocean. This leads me nicely to the reason for this blog post: the beaches in Broward County.
Before the roads and beaches become congested with tourists why not head out to one of the several exquisite beaches that hug our shores.
My selection of beaches in Broward County are located in the following cities:
Hollywood
Dania
Deerfield
Pompano
Lauderdale-by-the-Sea
Easy access to these tranquil seaside beaches in Broward County are as follows:
Hollywood Beach- Interstate 95 to Hollywood Boulevard, east to the beach. You will need to cross over the intracoastal bridge, and head north a bit on A1A. Parking is available on the side streets and on a multi story parking lot located south of Sheridan Street.
The easiest access to Dania Beach is from Sheridan Street. From US1 drive east on Dania Beach Boulevard toward the the beach and over the intracoastal bridge. You will find, directly in front of you, John U. Lloyd Beach State Park and a paid parking lot.
Deerfield Beach and Pompano Beaches are both accessible from Interstate 95. If you have the time, and you should most certainly make it, I suggest a leisurely drive up A1A. The views over the Atlantic Ocean on the drive are breathtaking. If you journey north from Fort Lauderdale you will pass by my final selection of beaches in Broward County, Lauderdale-by-the-Sea. This quaint town at the beach offers several excellent restaurants.eateries and a fishing pier.
If you head over to our beaches in Broward County post your pics on our Facebook page. I would love to see your day out under the sun!
PropertyPress IDX Slider Widget
[wnt_list keyid="1″ title="Pompano Beach Condos For Sale" maptype="map_only" ownertype="all" paginated="true" sortoptions="true" maxresults="50″ search_mode="form" primarysearchtype="active" searchtype="city" state="FL" condo_townhouse="y" duplex="y" residential_lease="y" commercial="y" investment="y" min_price="250000″ max_price="350000″ listing_status="Active,Active-Available" city="Pompano Beach" min_bedrooms="2″ min_bathrooms="2″ waterfront="Y" /]
PropertyPress IDX Search Widget
[mortgage mortgage_term="30″]