A Let-Up for Prices? Housing Trends to Watch
By Suzanne De Vita
The housing market is on the up-and-up, but at a lesser pace than in prior years. According to new research, buzzier markets are now stabilizing.
Appreciation is projected to slow in 41 of the top 100 metropolitan statistical areas (MSAs) this year, according to HouseCanary, which recently released its "5 Housing Trends That Are Changing the Market Today." HouseCanary assessed the country's 381 MSAs for affordability and appreciation. The areas with marked softening:
1. Palm Bay-Melbourne-Titusville, Fla.
2. North Port-Sarasota-Bradenton, Fla.
3. Lakeland-Winter Haven, Fla.
4. Cape Coral-Ft. Myers, Fla.
5. Deltona-Daytona Beach-Ormond Beach, Fla.
6. Phoenix-Mesa-Scottsdale, Ariz.
7. Orlando-Kissimmee-Sanford, Fla.
8. Miami-Ft. Lauderdale-West Palm Beach, Fla.
9. Urban Honolulu, Hawaii
10. Tampa-St. Petersburg-Clearwater, Fla.

"Although the housing market is still strong, with home prices still increasing in many markets, there is clear evidence of a considerable deceleration in the pace of those price increases," says Alex Villacorta, executive vice president of Analytics for HouseCanary. "The rapid price growth in high-end and luxury markets seems to have stagnated as affordability continues to put downward pressure on home price appreciation."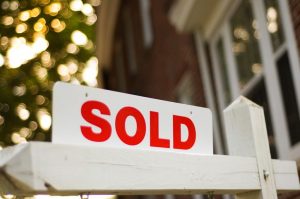 What factors are fueling the trend? The demand/supply dynamic, for one, Villacorta says. Buyers are out in droves, but inventory is lacking. The imbalance is pressuring prices—and affordability is suffering, in turn. Households in 30 of the top 100 MSAs are allocating more than 30 percent of their income to their mortgage, HouseCanary's research shows. (Thirty percent is considered, generally, the ideal share.) Five of the top 100 MSAs are allocating more than 50 percent of their income.
Affordability is also impacted by mortgage rates, which Villacorta anticipates will land in the neighborhood of 4.75 percent by this time next year—a change that could deter homeowners with lower rates from selling, exacerbating inventory issues. The average 30-year, fixed mortgage rate has been on an uptick since the start of 2018.
The Tax Cuts and Jobs Act could have an effect on housing, as well, though how it could help or hurt the market is unclear. With change comes indecision, and Villacorta believes homebuyers and sellers could hold off on their plans until they know how the bill will impact them personally.
 Are You Prepared for the Unexpected? 
"Clearly there are many challenges to stabilizing the housing market," Villacorta says. "There is still a supply-and-demand problem, mortgage rates are still on the rise, affordability remains an issue in many major markets, and the wider-ranging effects of the new tax plan are still unknown—so it's unclear whether this slowed growth will lead to housing market price plateaus or declines, but the conditions are certainly in place for that potential outcome."
For more information, please visit www.housecanary.com. 
Suzanne De Vita is RISMedia's online news editor. Email her your real estate news ideas at sdevita@rismedia.com.
Reprinted with permission from RISMedia. ©2018. All rights reserved.
PropertyPress IDX Slider Widget
[mortgage interest_rate="4″ mortgage_term="30″]
[wnt_list keyid="1″ title="View Homes in Fort Lauderdale" maptype="map_only" ownertype="all" paginated="false" sortoptions="false" maxresults="50″ search_mode="form" primarysearchtype="active" searchtype="city" state="FL" min_price="390000″ max_price="1000000000″ listing_status="Active" county="Broward" city="Fort Lauderdale,Lauderdale Isles,Lazy Lake,Oakland Park,Pompano Beach,Sea Ranch Lakes,Wilton Manors" single_family="y" min_bedrooms="3″ min_bathrooms="2″ waterfront="Y" /]