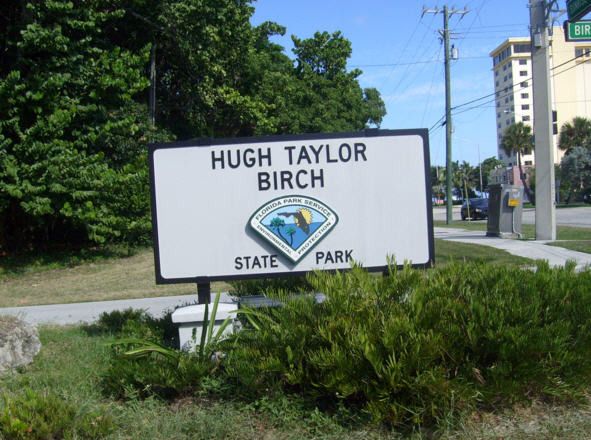 Events in Fort Lauderdale | Parks For All
We are surrounded by the glory of nature. Our Florida lifestyle and all the wonders of nature can be found in the numerous parks that surround us. This week I highlighted the events in Fort Lauderdale, available to us all and presented by "Mother Nature".
Welcome to South Florida and our magnificent state.
We have….
Mangroves to explore.
Mangroves are shrubs or small trees that grow in coastal saline (salt) or brackish water. These plants are extraordinary species as they have built in salt filtration systems…nature at her best.
There is a monthly Mangrove Habitat Walk conducted the first Friday and Saturday of each month at the Hugh Taylor Birch State Park. The walk is a mere 1.5 miles, and a Park Ranger guides guests past a tortoise habitat and into the heart of the park, exploring various plants and animals along the way.
Hugh Taylor Birch State Park is located at 3109 E Sunrise Blvd, Fort Lauderdale, FL 33304 Phone: (954) 564-4521
Broward County's first nature center is located in Dania Beach, just outside of Fort Lauderdale. Secret Woods is located on the New River. The park has three vegetative communities including:
An inland freshwater cypress and maple wetland

A mangrove and apple pond area

A laurel oak hammock

There are guided tours of the park each Saturday at 3:30 pm and on Sundays at 9:30 am and 3:30 in the afternoon. This is a must attend event in the Fort Lauderdale area.
Secret Woods is located at 2701 W. State Rd. 84, Dania Beach, FL 33312
Phone: 954-357-8884   
The final event in the Fort Lauderdale area is located just slightly north of Fort Lauderdale, in the city of Sunrise. The venue is proudly named Easterlin Park. This area, comprised of  46.6-acres is designated an " Urban Wilderness Area".
This park is a  fine example of a mixed cypress forest.
Many Cypress trees are 250 years old and rise 100 feet tall. They are common in this park, which also includes a scenic lake. There are fields of wild coffee, ferns, dahoon holly, cabbage palm, oak, and red maple flank the park. This oasis is only minutes from downtown Fort Lauderdale.
Let us know if you have experienced any of the joys presented in these parks. We hope you enjoy these attend events in Fort Lauderdale this weekend.
PropertyPress IDX Slider Widget
PropertyPress IDX Search Widget